Provide a lot of opportunities
Dual Occupancy House Designs Melbourne
Whether it be a self-contained space for aged parents or a clever way to generate some extra rental income, dual occupancy homes are becoming increasingly popular as our population becomes older.
Dual occupancy house designs look set to be the way of the future, eliminating the need for a granny flat build or home renovation as you and your family's needs change.
In essence, you get two homes for the price of one – amazing value! It's no surprise then that dual key living is becoming a popular, affordable option for many people.
MODERN DUAL OCCUPANCY HOUSE BUILDERS IN MELBOURNE
It's high-time to unlock your wealth and maximize your investment with Zen Built. As one of the modern dual occupancy house builders in Melbourne, we have earned unparalleled experience in multi-dwelling as well as dual occupancy developments. We have the precise knowledge, successful track-record, and expertise that you may need to unlock your property investment and ROI potential.
No matter what is your actual property investment goals, Zen Built's dual occupancy house plans in Melbourne- along with our team of experienced builders altogether allow you to create quality structured homes that don't compromise on design and quality construction.
Dual Occ BUSE
Explore Our Buse Dual Occ Home
Dual Occ ARC
Explore Our Arc  Dual Occ  Home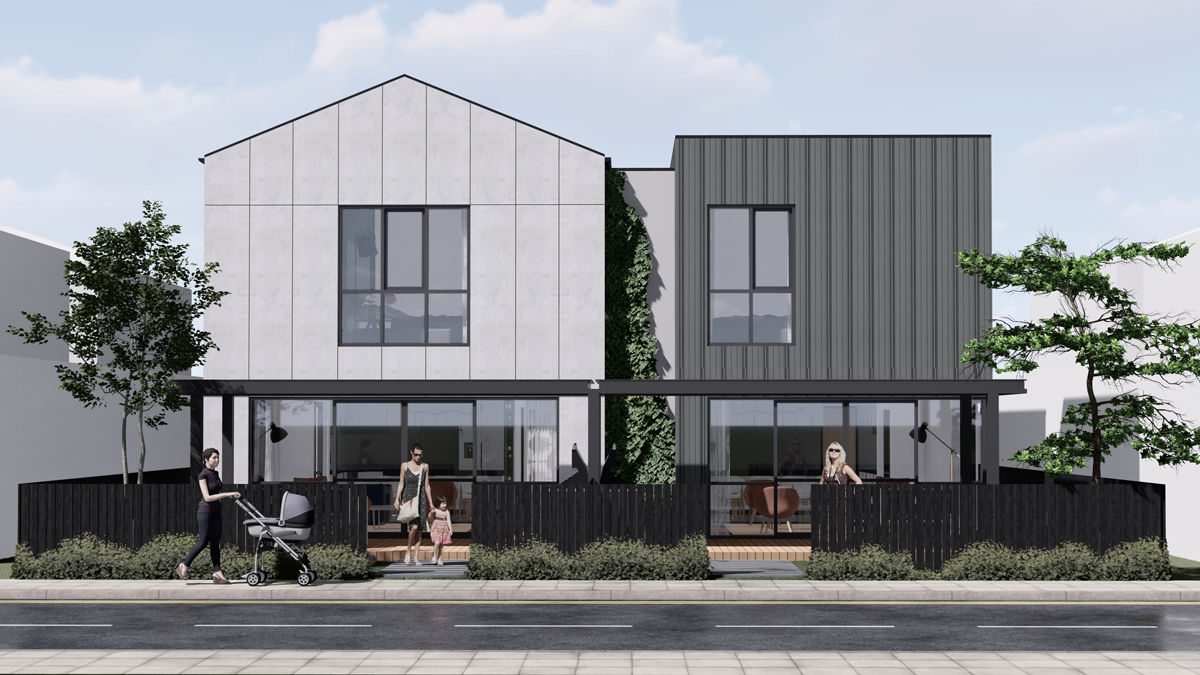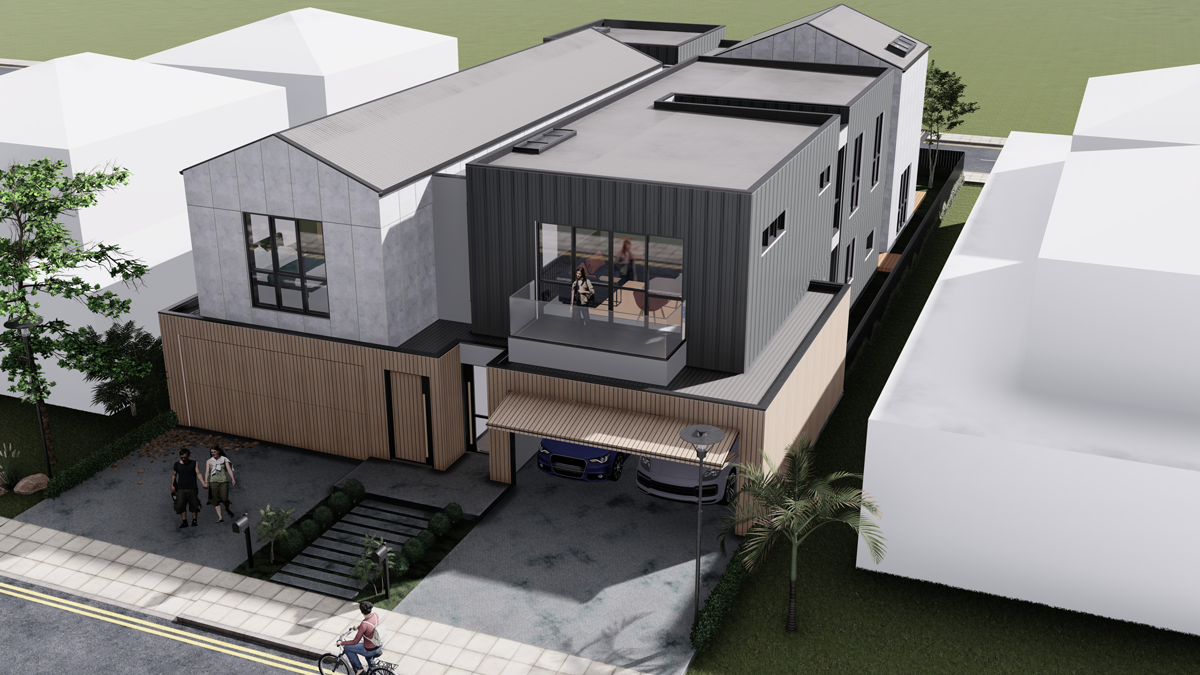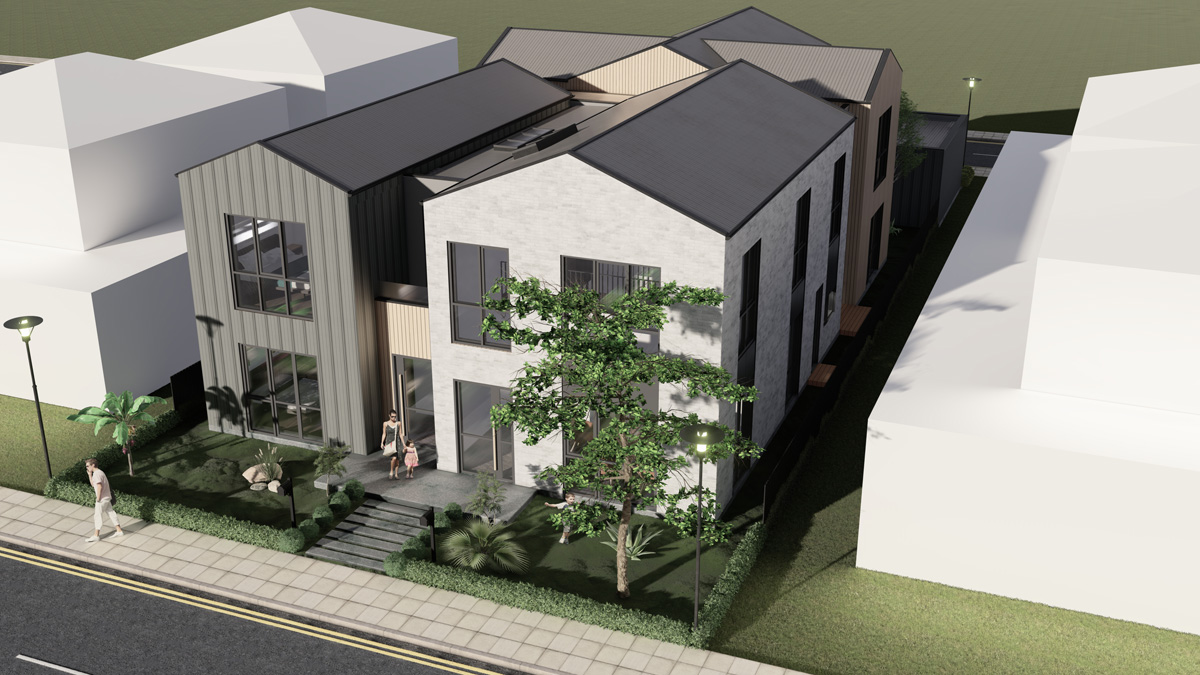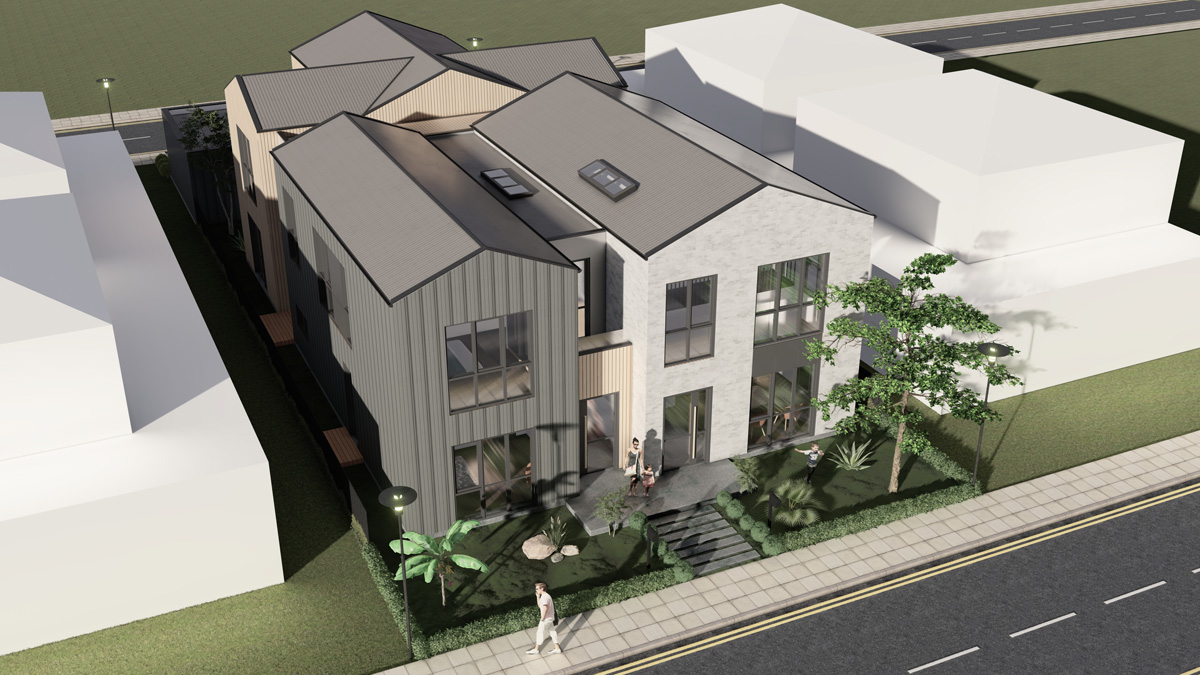 a sound investment
From the street front, our dual occupancy homes look like any other ordinary single-storey home. But look a little closer at the house plans, and you will see two distinct living areas all cleverly designed to fit under the one roof. There is even the potential to have separate lock-up garages.
Our dual key homes are the perfect way to generate an additional income! You can live in one section and rent out the other, offering prospective tenants privacy, a separate entry and their very own kitchen, bedrooms and living area. It's a win-win situation for everyone!
PREMIUM DUAL OCCUPANCY HOUSE DESIGNS MELBOURNE TO SUIT YOUR LIFESTYLE & BUDGET
When you invest in a dual living home premise, you are investing in the future of your family. Having a modern and luxurious dual occupancy house means you have the perfect space for your extended family. Our dual occupancy house designs in Melbourne are equipped with proper ventilation support, enough space, and welcoming vibes, and also have been cleverly crafted to provide for all the needs of the modern multi-generational family. 
Zen Built contemporary dual living home design is ideal for great investments whilst being affordable and beautiful. We know what it takes to build a dual occupancy home that meets the clients' expectations and also their budget. This is why for years we have been acknowledged in the market as one of the affordable dual occupancy house builders in Melbourne that go above and beyond the role of a builder to become your reliable dual occupancy home development companion. 
WHY CHOOSE ZEN BUILT AFFORDABLE DUAL OCCUPANCY HOUSE & LAND PACKAGES IN MELBOURNE?
When you choose Zen Built, you will have the security of working with a market-leading luxury dual occupancy house builders in Melbourne who will help you throughout the development of the project. From choosing facades to exploring our modern multi-dwelling house range designs in Melbourne, we ensure your dual occupancy house building journey with us is stress-free and memorable. 
Expertly crafted plans- Our extensive range of dual occupancy house plans in Melbourne have been expertly designed to adhere to the client's requirements.
Quality commitment- We stand by our expertly crafted house designs, the quality of the materials and fixtures we use in our modern dual occupancy house designs in Melbourne.
Expertly delivered- Our experienced dual occupancy house builders in Melbourne will guide you through the entire process of your dual occ build and design, providing expert advice and solutions to ensure a smooth and efficient process. We are known to deliver our DualOcc Zen Built Developments to our customers with thoughtful detail and quality construction. 
Our affordable dual occupancy house and land packages in Melbourne is architecturally inspired and have room for customization so you can personalize your floor plan according to your needs. 
If you want to maximize the value of your land and are looking for an experienced dual occupancy development partner to make the best of your property's wealth, it's time to get in touch with us and see how we make the difference while capitalizing your land value
Work Together
Proudly Building Architecturally Designed Homes In Melbourne